Foluké Cultural Arts Center was Organized as a faith-based initiative in 2002 at Lane Metropolitan CME Church in Cleveland, Ohio. Which later became a community based non-profit organization in Feb 2003. The word Foluke ( Foh- LOO- Keh) originated from the West African Region of Nigeria, meaning "Under God's Protection".
In 1996 a dance ministry at Lane Metropolitan CME Church, in Cleveland Ohio's Cedar/Central Area was created, which evolved into the community-based Foluké Cultural Arts Center, a haven for at-risk youth and their families. Youth who have never participated in the performing arts have suddenly experienced the thrill, excitement, and sense of accomplishment. For many, it has become a turning point in their lives. Art as a weapon against poverty, racism and discrimination is the concept that the Foluké Cultural Arts Center is based upon. Foluké Cultural Arts Center, founded in 2002, is an inner-city community based cultural arts center located in the Central neighborhood. The mission is to provide arts and culture programming that is family-oriented and community responsive, with focus placed on at-risk youth. Foluké achieves their mission by offering high-quality, educational arts activities that instill self-pride and boost self- confidence through self-expression, self-discovery, and commitment to the craft. 
For nearly 20 years, Foluké has provided arts education and programming at multiple sites throughout the Central neighborhood, in collaboration with multiple community partners. Founder and Executive Director Dava Cansler continues to lead this growing and developing organization. Through the years, she has remained committed to her vision of supporting this divided community by forging deep and authentic relationships with students and families, while simultaneously remaining adaptable and open to responding to the community's needs. Since inception, a long partnership with Lane Metropolitan Church has been a cornerstone of volunteers and resources. 
Other collaborations have included CMHA housing facilities (Arbor Park, Outhwaite, Carver Park), the Sisters of Charity Building Healthy Communities initiative, Cleveland Metropolitan School District, Starting Point, UH's Rainbow Babies And Children's Hospital Anti-Fragility, and the Governor's Office of Faith-Based And Community Initiatives, just to name a few. The organization remains committed to working in partnership as it develops new models for service in response to the COVID pandemic and beyond.
Founder & Executive Director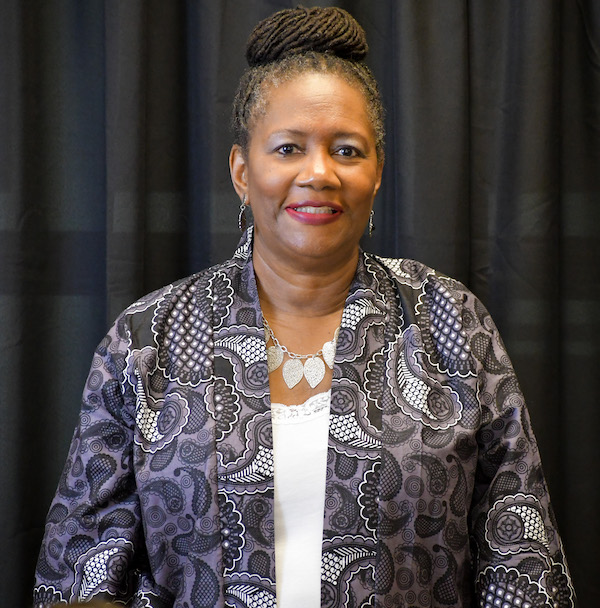 DAVA CANSLER, Founder/Executive Director of Foluké Cultural Arts Center is a Kent State University graduate and former US government Computer Specialist. She received a tremendous amount of exposure to the arts: dance, visual arts, instrumental, and vocal music grades 4 thru 12.
She mastered several musical instruments self-taught, and studied violin under the direction of the late Hyman Schandler, founder of the Cleveland Women's Orchestra, and member of the world renowned Cleveland Orchestra.
It was under Mr. Schandler's tutelage that Ms. Cansler became a member of the All-City Orchestra, The Supplementary Educational Center Orchestra, The Mount Pleasant Orchestra, and a member of a string ensemble that won numerous awards and recognitions; all between Junior High and Senior High School. As an adult Ms. Cansler was a member of the Duffy Liturgical Dance Ensemble, singing and dancing in performances locally, different parts of the U.S., Paris France, Barcelona Spain, and Sydney Australia. In previous years, Ms. Cansler served as the Director of the Children's Ministry at Lane Metropolitan CME Church, and director of the Dance Ministry that Foluké Cultural Arts evolved from. 
Ms. Cansler has received instruction in non-profit management through The Cleveland Foundation and Foundation Center, and the Community Arts Education Leadership Institute (CAELI) of the National Guild for Community Arts Education. She has served as Program Administrator for Cleveland School of the Arts Summer Dance Intensives (2005, 2006), and is currently a Central Promise Ambassador representing the Cleveland Ohio Central Promise Neighborhood. Under her direction Foluké Cultural Arts has become: A member of Cleveland
Neighborhood Arts (CNA), a Cleveland Foundation sponsored collaborative of neighborhood arts organizations; A Central Promise Neighborhood Partner; a member of the Central Coordinating Council for Youth Development; a member of the MYCOM (My Commitment, My Community) Strategic Planning Committee; a member of the Cleveland Arts Education Consortium; A member of The National Guild for Community Arts Education; a member of the Catalyzing Creative Aging Institute; a member of The International Association of Blacks in Dance (IABD) and a member of the African American Artist Alliance of Cleveland. 
Ms. Cansler is also a 2016 Community Arts Education Leadership Institute (CAELI) Alum, and receives ongoing
professional development from the Cuyahoga County Youth Works Institute at Case Western Reserve University Weatherhead School of Business Management, and is a member of the Neighborhood Leadership Development Program (NLDP) Cohort XV. Most recently, Dava was recognized as one of seven arts education leaders nationwide to receive the 2019 National Guild for Community Arts Education's Milestone Award for their long-standing, exceptional service to the field. The Milestone program recognizes leaders who have demonstrated a commitment to supporting and advancing community arts education for more than 20 years.